Now that we're a couple weeks into January, chances are those New Year's Resolutions have fallen by the wayside a bit. Our intentions are always good, we resolve to make big changes, we set huge, lofty goals…only to lose steam come February. We don't do resolutions here at Nekter. No, instead, we reach our goals all day, every day with #dailyreset – the anti-resolution. This entire month of January, we're showing you how to not only set better goals, but up your goal achievement by taking it one day at a time, with a weekly focus area. Week 1 was all about physical health, while last week we covered personal relationships.
The premise is simple: pick a small goal that you can accomplish in one day. You're much more likely to reach those big, pie-in-the-sky goals if you break them up into smaller increments. Each day is a new chance to make a contract with yourself to accomplish one simple goal. The more you train your brain to trust that you'll stay true to your word and follow through on your daily promises, the more confidence and self-control you'll build within yourself – essential components of long-term, sustainable goal achievement.
This week's #dailyreset theme: mental well-being. Many underestimate just how connected mental health is to physical health. Poor mental health actually increases your odds of developing a chronic physical illness. Harvard researchers even found that those who report feeling optimism, hope, life satisfaction and happiness have a much lower likelihood of suffering from heart disease or stroke. And while sustained negativity may not actually be the root cause of a certain disease, studies definitely point to negative emotions progressing diseases.
So what can you do to take good care of your mental health? Fueling your body with nutritious foods, consistent physical activity and maintaining healthy relationships are all key for creating a solid foundation for mental well-being. And in fact, working toward a goal in and of itself improves mental health by honing your problem-solving skills and upping your confidence. Here are a few of the #dailyreset practices we swear by for our mental well-being:
Practice Gratitude:
It may seem trite, but gratitude is a proven game changer. A mental- and physical-health workhorse, studies show that practicing gratitude lowers your risk for heart disease, improves your sleep, ups your energy and endurance, boosts your immune system, strengthens your relationships, and knocks out depression.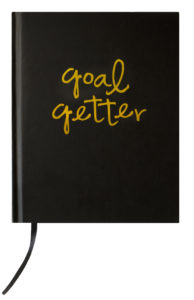 Our favorite way to get our gratitude in each day: the fitspiration journal. This 16-week gratitude journal is not only loaded with daily tips and inspiration to live life fit, it comes with space to log your food, workouts, goals and gratitudes each and every day.
A great #dailyreset goal involving gratitude: jot down three things you're grateful for tonight before bed. What's better than ending your day reflecting upon everything you have to be thankful for??  
Employ Stress Busters:
Life can get messy. Stress is inevitable sometimes, so equipping yourself with surefire stress-relieving tools is crucial for maintaining optimum mental well-being, whether it's hitting a yoga class at lunch, or taking a hot bath before bed, or even just taking a midday work-break to go for a quick walk when you're struggling with an assignment. The more you introduce relaxation techniques into your stressful situations, the more you'll train your mind and body to automatically relax in response, quieting your mind and easing your stress. Eventually, it becomes second nature, and a quick sniff of that lavender essential oil you keep in your bag for moments of anxiety will signal your body to relax within seconds.
Our favorite quick stress-relief ritual: meditation. Research has shown that meditation not only calms the mind, it also helps with anxiety, depression, chronic pain, asthma, heart disease and high blood pressure, to name a few. Not sure where to begin? The Take a Break app guides you through a 7-minute work break meditation or a 13-minute stress relief meditation, and includes calming background sounds of your choice, such as the ocean, rain or soft music. Find a quiet spot to settle in for a few minutes and let the app do its thing. Works like a charm.
A #dailyreset goal involving meditation: download a meditation app that works for you, and set aside 10 minutes today to try it out.
Set Intention Words:
One of the reasons people abandon their diets or workouts, aside from setting goals that are too big and vague, is boredom. By setting intention words each day, week or month, you're not only giving yourself a laser focus for improvement, you're also automatically spicing things up, keeping things interesting, challenging yourself. The best way to figure out which words to use? Reflect on areas you'd like to improve upon in your own life. Want to come out of your shell a little and meet new people? Bold might be a good choice. Action, Joy, Mindfulness, Conquer, Responsibility. These are all good examples of effective intention words you can use as a guide for your daily actions.
A #dailyreset goal using intention words: Assign yourself the intention word 'spicy', then follow through with your actions all day. Spice up your workout playlist with a little salsa music, use a new spice you've never tried before, summon that inner sass to finally confront that passive-aggressive frenemy, resolving the situation once and for all.
Wanna join in? Follow along with us on Instagram, Facebook, and Twitter, and share your own #dailyreset goals by tagging us at @nekterjuicebar and hashtagging #dailyreset. We'll be reposting our favorites, sharing tips to help you reach your goals, and giving away special prizes throughout the month. But the best prize of all? Finally discovering a foolproof way to reach those goals day after day. What will you do today to start improving your mental well-being?