After putting in the effort of a good workout, your body needs a boost of nutrients and enzymes to give you the energy to repair any muscle stress.  Drinking a juice packed full of vitamins and minerals post-workout, is an excellent way to get as many amazing nutrients as possible into your body to replenish your electrolytes. Juicing isn't just a health trend, the benefits it gives the body has seen the juicing market grow each year, without any sign of stopping anytime soon. Flood your system with a drink containing the best nutritional foods on the planet: fresh fruits and vegetables!
Beet post-workout fatigue
Beets are brilliant for a post-workout reload. The juice they contain contributes to better gut health which can help you build muscle strength and lose excess fat. The fiber and nitrates in beets have a prebiotic effect on your health, which also improves skin elasticity. This is great for when you are losing weight and gaining muscle, as it helps prevent stretch marks from forming.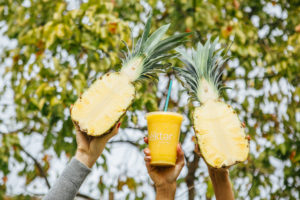 The talents of turmeric
Turmeric is a root with superfood status. By including turmeric in your juices, you can boost your immune system and reduce inflammation, which is so important after hitting your muscles with a strenuous workout. It can help lessen the downtime between exercising, as it can reduce the soreness you may feel after working out really hard. Pair it with fruits like mango or pineapple, to create a bright and appetizing juice, that will give you all the benefits of turmeric, with the delicious addition of a fruity taste. Or Try our Turmeric Sunrise!

Go green for good health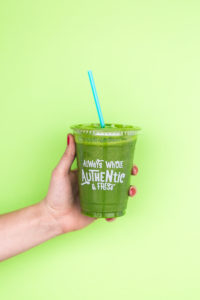 A glass of green juice is a great way to give your body a filling post-workout recharge. Green juices are packed full of fruits and vegetables which are proven to reduce the risk of heart disease and digestive problems. Green juices can also help reduce your appetite for foods that aren't good for your body. It's very important to ensure that you eat well after exercising, and that in addition to protein, you also include foods like green fruits and vegetables in your post-workout meal. They're vital to your health; because they are full of antioxidants, which help repair your body on a cellular level. This encourages your muscles to heal quickly, helping to sculpt them in the fastest but healthiest way possible.

Drinking juices that are packed full of natural ingredients is a great way to build your body and enhance your overall health. Nutrient-dense juices can improve your respiratory function, which can increase your endurance levels; helping you train for longer, giving you faster and more effective results from your workouts.
So make sure to run, walk, skip, or bike to your nearest supermarket or Nekter Juice Bar and get your post workout fruits, veggies, and antioxidants in!
Or Order Online and have it ready and waiting!