Everybody loves a mojito and a good sunset and from experience we've seen some pretty good desert sunsets in Arizona… all of which inspired us to make the Arizona Sunset Mojito. The Arizona Sunset Mixer is a refreshing citrus blend of grapefruit, orange, blood orange, peach, and agave nectar. It's pretty amazing. Best part, all of our mixers are 80 calories or less per serving; can't beat that right?!  They're also a great alternative to crafty cocktails that can often take a lot of prep and time to make. Our NOTR mixers are perfect because they've been created to offer the flavors of a crafty cocktail but only need a few ingredients to mix with so they're super quick — you'll have more time to enjoy those summer days and nights with friends and family.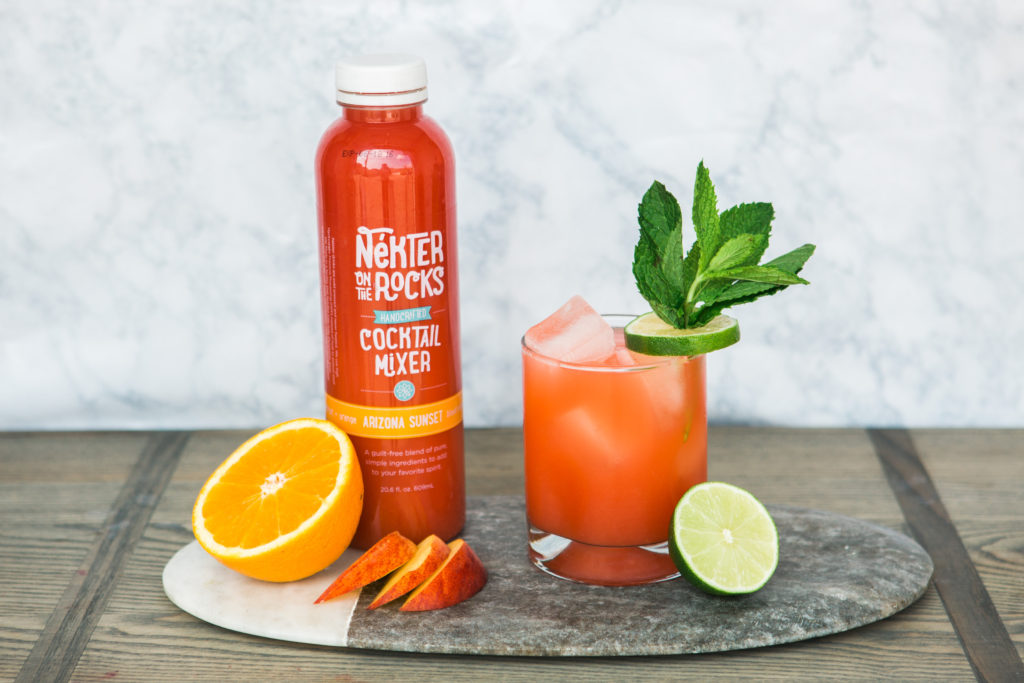 Ingredients (for 1 serving):
Directions:
Add ice to a glass

Pour in your vodka, club soda and NOTR mixer

Mix ingredients

Add lime juice

Smack the mint leaves against your hand to bring out the aroma and add as a garnish to your cocktail

Enjoy!
Don't forget to share how you enjoy your Nekter on The Rocks using #NOTRsummer  for a chance to win our weekly giveaway!