Summer wouldn't be complete for us without our Nekter On the Rocks cocktail mixers. And weekends wouldn't be complete without mimosas, correct? So naturally we decided to come up with a summer mimosa and we know you're going to love it! Nekter, tip: our NOTR mixers are made with only fresh and natural ingredients – no processed ingredients or refined sugars! So they're a perfect healthy alternative to high-processed, sugar-packed mixers.
We're big fans of the beach (no surprise), and we love berries because of all of the amazing health benefits they have, and champagne is a great celebratory and happy occasion drink, so we figured the Beach Berries Mimosa was only fitting. Our Beach Berries Mixer is a blend of strawberry, blackberry, basil, lemon, agave nectar, and filtered water. The mimosa recipe is incredibly easy and quick and perfect for a summer brunch with friends and family.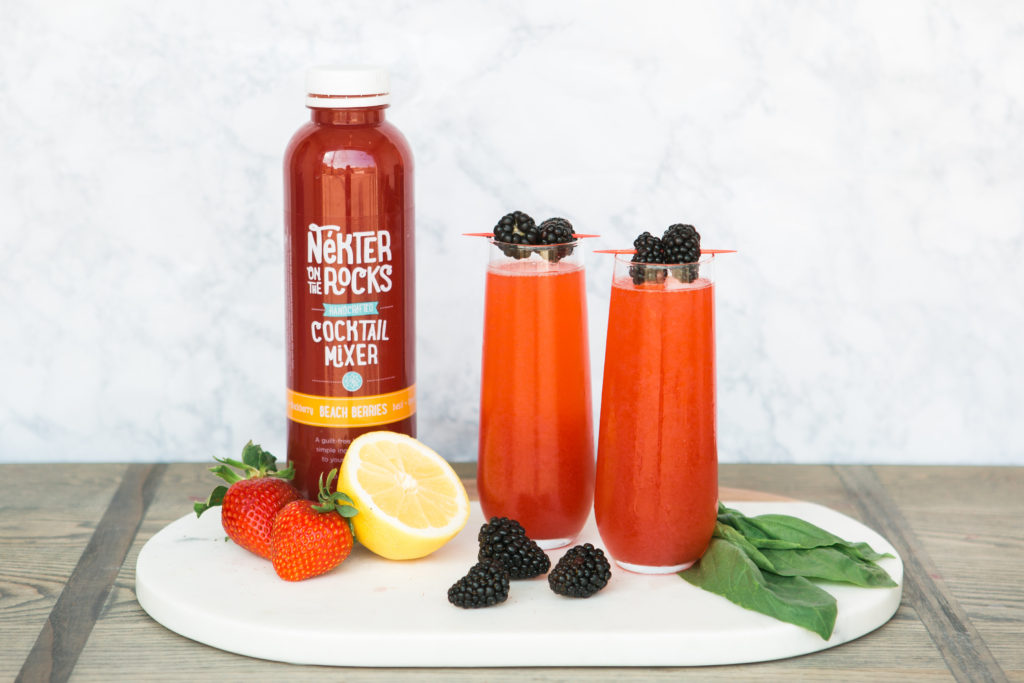 Ingredients (for 1 serving):
Directions:
Pour Champagne into a glass

Add the Beach Berries Nekter on The Rocks Mixer

Garnish with a few blackberries

Enjoy!
Don't forget to share how you enjoy your Nekter on The Rocks using #NOTRsummer for a chance to win our weekly giveaway!