It happens every year. Your kids go out trick-or-treating and return home toting 10 pounds of candy each. Inevitably, as you sort through it "making sure it's safe", you snag a piece or two…and down the rabbit hole you fall. What if this year could be different? With a few healthy swaps, it can be! Just hit up your local Nékter before you head out on Halloween night and grab a juice or smoothie to suit your particular candy craving. Not sure which drink will fit the bill? Study up on our favorite subs to help you avoid the Halloween hangover.
Lover of Skittles? Try the Toxin Flush.
If you love fruit-forward Skittles, we challenge you to taste the rainbow with our Toxin Flush instead. A juicy blend of parsley, spinach, apple, lemon, and ginger, this drink is a natural detoxifier and tummy soother.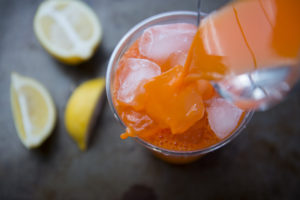 Preference for SweetTarts? Try The Buzz.
So you like a tart little zing, but not a huge fan of added sugars or artificial flavors? This carrot, orange, lemon, and ginger juice will give you that zing you crave, minus the junk.
Gravitate toward the Starbursts? Try the Berry Banana Burst.
Starbursts are great…unless you factor in all the corn syrup, artificial flavors and food dyes. Get your fruity fix with this house fave of strawberry, banana, blueberry, housemade vanilla cashew milk, and a little agave nectar.
Mounds fan? Try the Tropical Cooler.
Love that coconutty goodness, but not so stoked on all the junky additives? A purée of spinach, kale, pineapple, banana, coconut butter, and coconut water, the tropical vibes of this nutrient-packed cool combo are a far superior sub.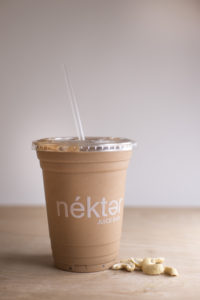 Raider of Reese's Peanut Butter Cups? Try the Peanut Butter Health Nut.
We get it – that chocolate + PB pairing is definitely a winner. But all the added sugar, hydrogenated oils and preservatives? We'll pass. Opt for our Peanut Butter Health Nut instead. A blend of peanut butter, banana, housemade vanilla cashew milk, pea protein, and agave nectar, just add on some antioxidant-loaded cacao nibs, and you've got yourself a slurpable peanut butter cup.
What's your favorite healthy swap to help satisfy those candy cravings? Let us know in the comments!