Believe it or not, your food can control how you think, feel, and act. Studies have shown that when people take probiotics, their anxiety levels, perception of stress, and mental outlook improve.
"Like an expensive car, your brain functions best when it gets only premium fuel…Unfortunately, just like an expensive car, your brain can be damaged if you ingest anything other than premium fuel." – Eva Selhub, MD and Harvard Medical School Instructor
Other studies have shown that changing diets can decrease the risk of depression by 25 to 35%! But don't take our word for it, check out this article by the Harvard Medical School!
At Nekter, our Mission is to be the gateway to a happier and healthier lifestyle, and to help you nourish your brain, body, and soul. For the first two, we are completely updating our line of Grab N' Gos to pack in prebiotics, more probiotics, and additional superfoods like camu camu and ashwagandha! Keep an eye on our deli case for updates!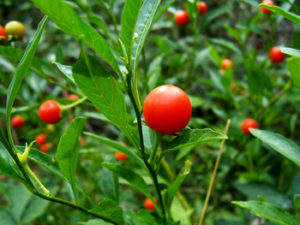 While we are on the subject of brain-altering foods, let's talk about ashwagandha, one of the most powerful herbs in Ayurvedic healing. Ashwagandha has been used for thousands of years in traditional Indian medicine, and is considered an adaptogen, meaning it promotes balance in many different systems of the body.
While it has been used to treat countless disorders, ashwagandha is best known as being grounding, calming, and restoring – it has been used for over 3,000 years to relieve stress, increase energy levels, and improve concentration. You can find it in liquid extract, powder, tablet form, and you will be seeing it in our Calming Greens Grab N' Go, and in one of our new cleanses! Pick up a bottle and see for yourself why you need some Ashwagandha in your life!