If you consider yourself a party person, then you definitely need to pick up what we're about to put down.
News flash: there's a new party-starter in town. Bellini bars? Nope. Been there, done that. Taco trucks? Pshhh. So 2000 'n' late. A true party connoisseur knows that the latest and greatest in party paraphernalia is (drumroll please) a custom juice bar! And we're not talkin' just any old juice.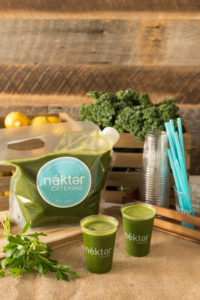 Introducing Nekter Catering: fresh-pressed juices to perk up your fiesta, and all the fixings for a killer acai-bowl bash. You can even create your very own made-to-order juice blends to match any party theme or color scheme. Just go online, curate your kits, set the date, then leave the heavy juicing to us.
Your nutrient-packed, fresh fruit and veggie juice comes sealed in a party pack, perfect for makin' it rain Greenie on all your fellow party people. Funnels sold separately.
Wanna build your own bowl? We thought you'd never ask. We'll take care of that for you with our Build-Your-Own Bowl Bar Kit. Pure acai or pitaya (truly master party-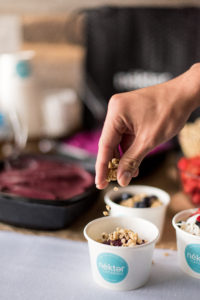 people go for both) blended with frozen fruit and pure coconut water, or our housemade cashew milk (we don't like to brag, but we make it from scratch…daily). Your guests can go to town customizing their bowls with granola, fresh fruit and agave nectar, while you just sit back and bask in the sweet satisfaction of watching everyone marvel at your superior party prowess. Win-win.
And let's face it, no party would be complete without poppin' a few bottles. Supplement your soiree offerings with a few of our Grab 'N' Go Bottles – cold-brewed coffees (so hot right now), cold-pressed juices, skinny lemonades, enhanced waters and more.
So what are you waiting for, party people?? You ready to get loose with some juice? Roll out with your bowl out? Let Nekter get your next party started!
Click here to get started. (Party people only please.)