We've all heard of detox before you retox, but what about combining both at the same time?! We've talked about the amazing benefits of activated coconut charcoal. And tequila's ability to make us all more eloquent speakers and better dancers has been well documented throughout the ages. So why not combine both into a sure-to-turn-heads black margarita?
Make your own activated charcoal margarita for your next party!
ACTIVATED CHARCOAL MARGARITA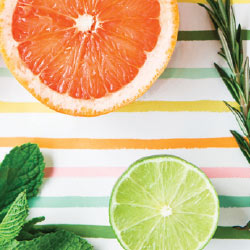 2 oz tequila
1 oz Cointreau
Add the ingredients to a shaker filled with ice and shake.
Strain into a chilled cocktail glass or rocks glass filled with fresh ice.
For a sweeter drink, add a dash of agave syrup (one part water, two parts agave nectar) before shaking