We have all woken up on the wrong side of the bed a time or two or needed a back and shoulder massage in the worst way. We have come to accept these things as a fact of life, but it's possible that any pain or a bad mood is coming from a source you haven't thought of — your clothing. With the new year around the corner, it's a great time to invest in wardrobe items that will help improve your quality of life going into 2019.
A supportive bra
Did you know that having a poorly fitting bra can not only cause back and neck pain but can also contribute to bad posture? With all the possible side effects that can come with having an unsupportive bra, it's worth it to invest in a more reliable and comfortable bra for the new year. Bras have four key components – the band, bridge, straps and cups. It's important that each quadrant fits and feels the way it's supposed to. The band of the bra should feel supportive but not like it's digging into your ribcage. The bridge of the bra, which helps give extra support, should press nicely against your torso with no gaps. If you're able to find a bra that fits well in all four categories, you can say goodbye to some pain and hello to an improved quality of health!
Smart Clothing
Technology in our clothes? Sign me up! Although smart clothing hasn't become too popular yet, be on the lookout in 2019. Big companies like Samsung and Google are starting to adopt this kind of technology and it's something we'll be sure to see more of in the future. The benefits of buying smart clothing is that much of the technology offered inside the clothes is similar to that of a FitBit or a health app. Smart clothing can monitor your heart rate, sleep, breathing rates and much more. Depending on what exactly you want to keep track of, it's worth it to check out the best smart clothing on the scene right now.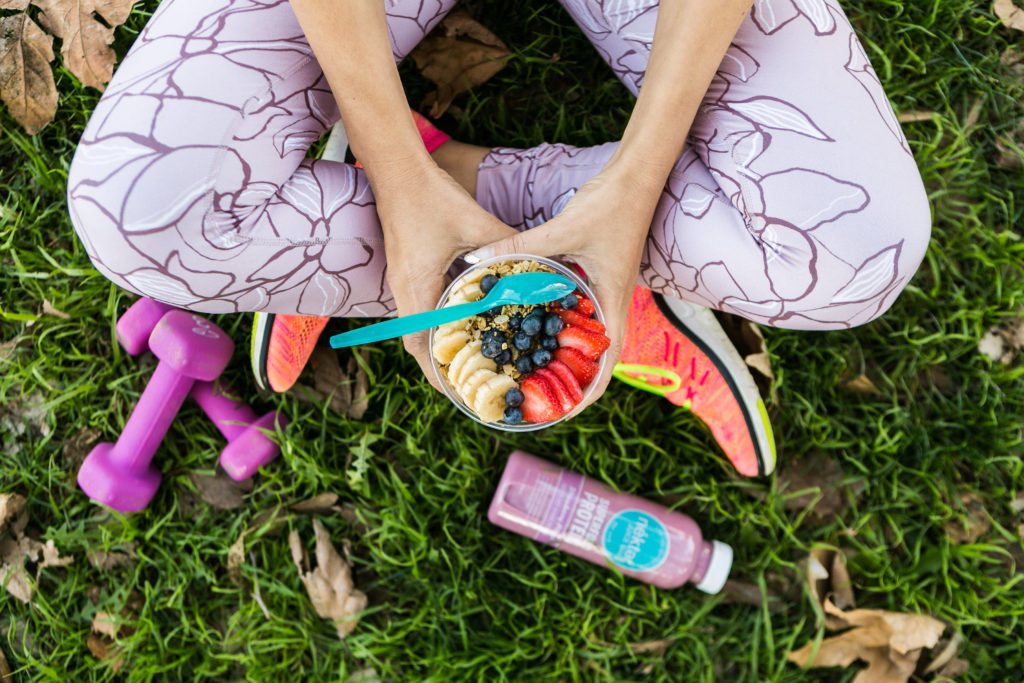 Splurge on one wardrobe staple
Studies have shown that the kind of clothing we wear impacts our thinking, making a splurge every now and then on high-quality clothes is a necessity. Whether you're celebrating an accomplishment or finally reaching payday, buying wardrobe staples is a fun way to treat yourself. They're pieces of clothing that you know you'll get plenty of use out of. No matter what kind of clothing it is, opt for items that can be worn in multiple outfits and on numerous occasions. It's best to find clothes that can easily transition from day to night and are statement pieces that can be worn from work right to the bar.
A hat to wear on any occasion
All of us are bound to have an occasional bad hair day. It's worth it to invest in a good hat for those times. Whether you're throwing on a baseball hat or a beanie, topping your outfit off with a stylish hat will make for a complete look. If you plan to wear a hat in the morning, you'll allow yourself to have some more "me time" before starting your day. You can use that time to make yourself a full breakfast or an energy boosting juice to get a jump on things.
Upgrade your pajama game:
Often times when we're getting ready to go to bed, we hardly put any thought into what pajamas to put on. Even though we spend a large amount of our time in pajamas asleep, they can have a great affect on our mood and self-esteem. It's hard to feel fully confident at night when we're slipping into an oversized sweater or an old t-shirt. For the new year, find pajamas that not only make you feel comfortable but sexy too. Splurging on new, cute pajamas will help you instill more confidence, sleep better and wake up much happier.
What are your must-have wardrobe items for 2019?