The time is upon us. Summer has drawn to a close, which means school is back in session. So how can you ease the little ones back into the school routine while keeping your sanity intact on those busy weekday mornings? Here are five of our favorite tips for transitioning back to school like a boss. Check each one off your list and usher in the new school year with nary a bead of sweat on your brow.
1. Clean out the closets: First thing's first. A new school year typically means new school clothes (They don't say "kids grow like weeds" for nothing!), so making room in their closets is a must. Who wants to wrestle with a million shirts in an overstuffed closet every single morning just to get the kids clothed and out the door? A good rule of thumb: for every new piece that comes in, donate a (gently) used one. Get a big box or bin, and work together with your children to purge. Give away anything they've outgrown or never wear, toss any socks or underwear that are past their prime, and organize everything to make picking out clothes each morning a breeze. The best part? You're simultaneously teaching your kids how to give back.
2. Preparation is key: Do as much as you possibly can in advance so you're not scrambling around in the mornings. Lay clothes out and prepare lunches the night before. Pick one day of the week to do food prep – wash and chop fruits and veggies, grill some chicken for quick salads and sandwiches, boil some eggs or bake up a batch of healthy muffins for quick on-the-go breakfasts. When everything is accessible and ready to go, throwing together a quick lunch is no problem, which means you won't be tempted to procrastinate until the last minute.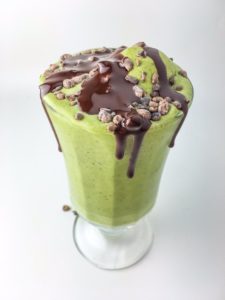 3. Don't skip breakfast: You've heard it a million times by now, but breakfast truly is the most important meal of the day. Breakfast eaters have more energy, more mental clarity, better attitudes and are less likely to overeat later. The most common excuse for skipping it? Not enough time. Our favorite trick to banish that excuse altogether: the morning smoothie. Just toss a few simple ingredients in a blender, run it while you're putting on your shoes, pour it into a cup and voila! A healthy breakfast-on-the-run that took about 60 seconds to prepare. You can even cut down on your active prep time on those busy school mornings by having little baggies filled with your favorite smoothie ingredients ready to go in the freezer, so you can just mindlessly toss and blend.
4. Delegate lunch duty: When you put your kids in charge of making their own lunches, it's all but guaranteed that they'll eat every last crumb. Why? Because they made it themselves, of course. Nothing fosters pride and independence in a child faster than doing things all by themselves. And when you do your part in stocking the kitchen with healthy ingredients, you can rest assured that their choices will still be smart. Invest in a bento-style lunch box and skip all the little plastic baggies. Another helpful product we especially love come lunch-packing time: fitbook junior, a goal-setting fitness and nutrition journal that encourages kids to make healthy choices.
5. Have a family dinner: Look at this as your family's time to play catch-up. You've had a lot of togetherness time all summer, then come fall, it's back to reality, cold turkey. Ease the sting a bit by making family meals a priority at least once a day. Dinner is usually the best bet. Everyone is home, no one is rushing off, and typically, where there's food, people will linger for a while. Make it a point to ask each other questions like "What were the best and worst moments of your day?" This is your time to check in with your kids. Make the most of it.
So don't get sucked in by the back-to-school rush this year. All it takes is a few simple steps to transition seamlessly from summer lovin' to back-to-school bliss.