A lot can happen in six years. For us, the past six trips around the sun have definitely been juicy, taking us from a small mom + pop shop to an award-winning franchise with storefronts popping up across the country. Now, as we celebrate our 6th anniversary, we're sharing some of the lesser known tidbits that have helped make Nékter one of the nation's top juice bars. Here are 10 things you probably didn't know about Nékter (but totally should).
1. Sneaky Spinach: Attention, all you parents out there. Did you know that Nekter actually has a secret, little undercover off-menu item that will help you sneak more greens into your child's daily diet? The next time you hit up your local Nekter, veggie-phobic kids-in-tow, just ask your juicer for the "Sneaky Spinach", and voila, a few spinach leaves will make their way into your unsuspecting child's favorite smoothie. In fact, Nékter co-founder Alexis Schulze loves this little trick so much, she even wrote a children's book about it!
2. Last-minute save becomes fan fave: And speaking of spinach, the fan-favorite, spinach-stuffed Popeye's Acai smoothie almost didn't even make it onto the menu. "It was put on the menu as a last-minute add-on," said Alexis, also head of recipe R&D. "I had never even tasted the combo. It turned out pretty great though!" And it has, of course, gone on to become one of their bestsellers.
3. The Nékter OGs: The Greenie and the Toxin Flush are the only juices that were on the original menu. Everything else has been changed or modified.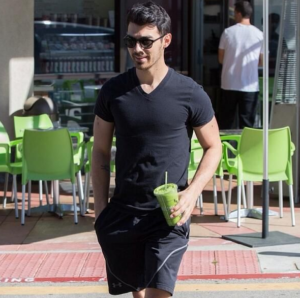 4. Celeb-spotting: Like your Greenie with a side of celeb?? You just might be in luck. Nékter is known for being a celebrity favorite, with stars such as Ellie Goulding, Joe Jonas, Dane Cook, Joe the Juicer and RHOC's Tamra Judge all frequenting the stores for their juice fix.
5. Award-winners: Not only is Nékter the best-rated smoothie in the OC, it's also been on the Inc 500 list for fastest growing private companies for the past two years straight, as well as being named as one of the Inc 5000 top food & beverage honorees for 2016. And the 2016 Hot Concepts Award from Nation's Restaurant News? We're proud to say that one's in our trophy case too. 
6. There's something about (Green) Mary: When Nékter first started offering bottled "On the Rocks" cocktail mixers, there was a seasonal flavor called the Green Mary (Nékter's version of a Bloody Mary). But there was one (literally) irritating problem. The Green Mary contained raw horseradish, which, when juiced would produce a really powerful smell – so powerful, in fact, that the managers had to step in and delegate an entirely separate room set up with ventilation just for horseradish juicing. All staff was even required to wear protective gear to avoid crying horseradish tears.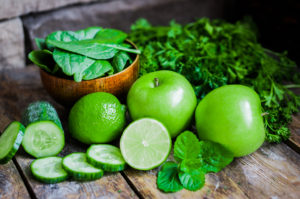 7. An apple a day: When all is said and done, Nékter juicers go through more than 6,800 apples per day, adding up to a whopping 2.5 MILLION by year's end!
8. Packin' in the produce: Each and every juice you order from Nékter was made with about 3 pounds of fresh produce (and TLC, of course), so when you're sipping on that Sublime, you're flooding your body with a volume of nutrients that would be difficult to achieve otherwise.
9. Ginger spice: The next time you knock back a quick ginger shot at your local Nékter, you have your juicer to thank. Turns out, ginger shots weren't even on the menu the first year. In fact, this spicy little addition to the regular offerings really only came to fruition after it gained traction amongst the staff members, which then prompted the powers-that-be to give it a permanent home on the menu.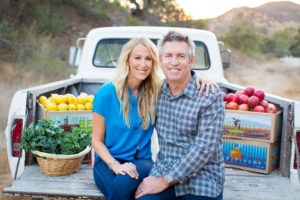 10. Coming soon to a town near you: What began as a mom + pop shop with the debut of the very first Nékter Juice Bar in Costa Mesa, California in October 2010 has now expanded to more than 60 locations in six different states, with continued growth and expansion every single day.